About
Developed in Unity
Released on iOS App Store and Google Play Store
Developed by a 4 person LLC called Abaca Games
Proceeds donated to Third Millenium Alliance to plant trees
10 Degrees is a 2D climate action mobile game. The player plays as several different characters each engaged in their own story: from Victoria, the whistleblower of a company engaged in acts that destroy the environment, to Deandra, a high schooler with a mission to plant trees. 10 Degrees is targeted towards middle schoolers and high schoolers, who will learn the impact their mundane in-game choices can have on the environment.
Roles
Working 8 hours a day through Summer 2019 as a co-owner of the LLC.
Creating all character art and designs, promotional art, and UI designs.
Developing and bugfixing several core features in Unity and C#.
Working with contract workers to create promotional materials, such as fliers, wallpapers, and trailers.
Visiting multiple high schools to playtest the game with real students.
Creating and giving presentations to pitch for funding from an organization called optiMize.
Working closely and giving feedback to other teams in the optiMize cohort during the summer of 2019.
Contributions
Character Art & Design
All character visual designs conceptualized, drafted, and iterated into final designs.
All character 2D sprites created in Paint Tool SAI and Adobe Photoshop.
All characters have a multitude of different expression sprites (e.g. happy, sad, angry).
62 character sprites total.
Narrative Event Illustrations
Implementing narrative "events" in the game, where overlaying pictures that illustrate those special events can be unlocked.
All illustrations created in Paint Tool SAI and Adobe Photoshop.
6 narrative event illustrations created.
Logo Design & Creation
Themed logo based on nature, hence the green and the leaves.
Designing a custom typeface to convey a playful, tropical message.
Logo designed and illustrated in Paint Tool SAI and Adobe Photoshop.
Promotional Material
Designed to be eye-catching and to interact with an audience on social media.
Illustrations creatd in Adobe Illustrator, Paint Tool SAI, and Adobe Photoshop.
Also created cover art pictured at top of page in multiple resolutions.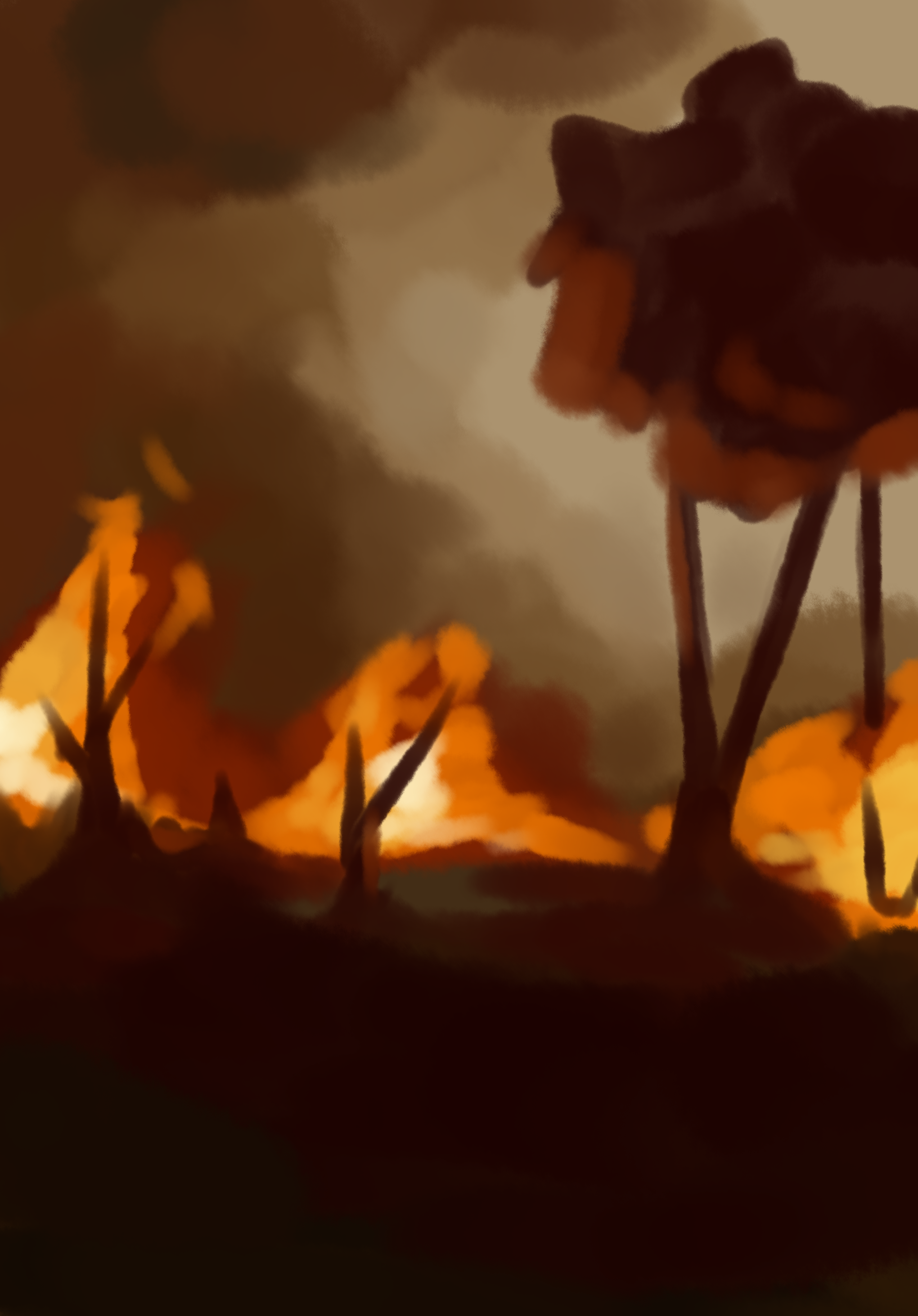 Introduction Sequence Slides
Referenced real images of forest fires and trees to create an introduction sequence for the narrative.
Designed UI for the introduction sequence and text.
6 slides illustrated in Paint Tool SAI and Adobe Photoshop.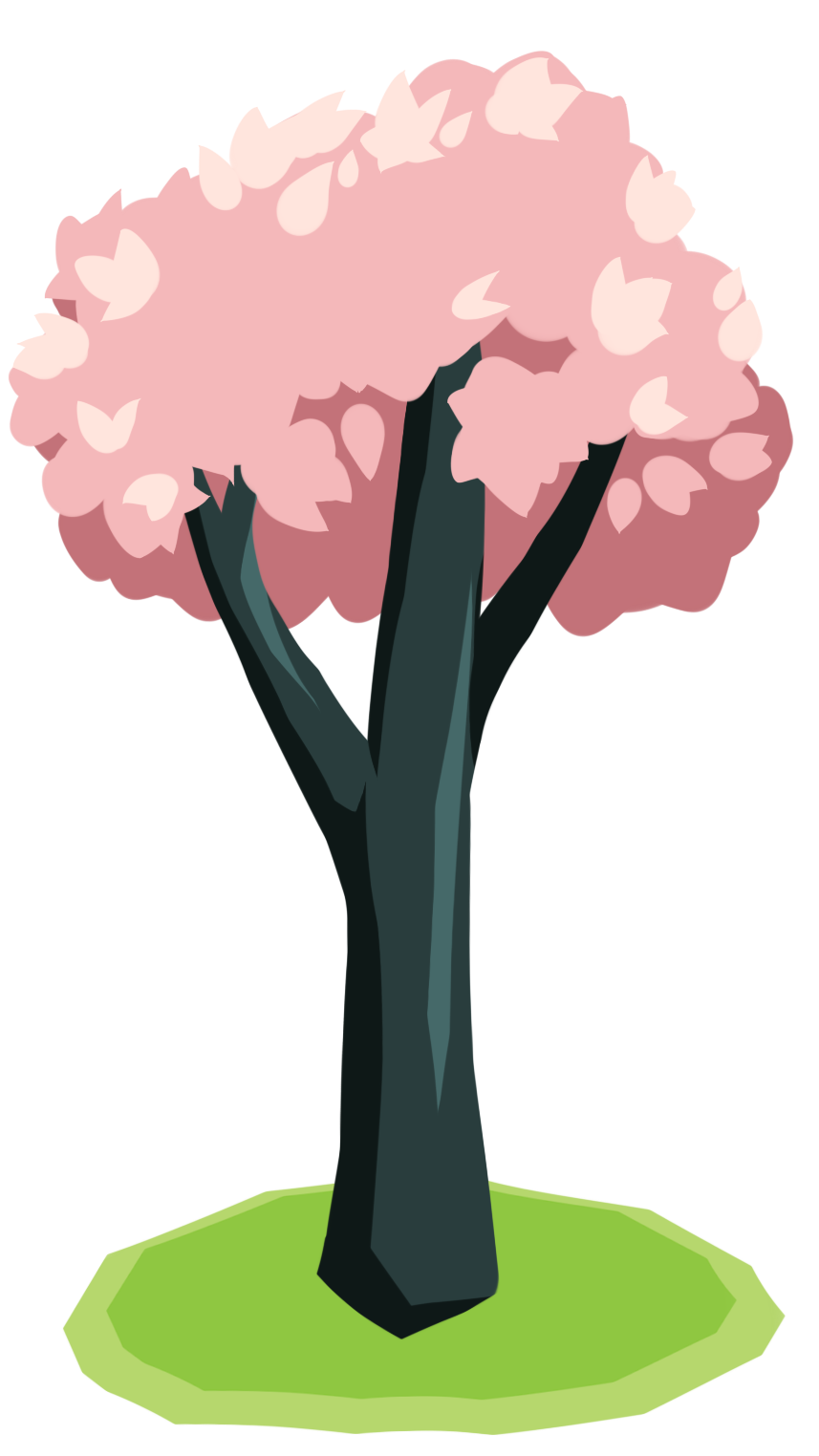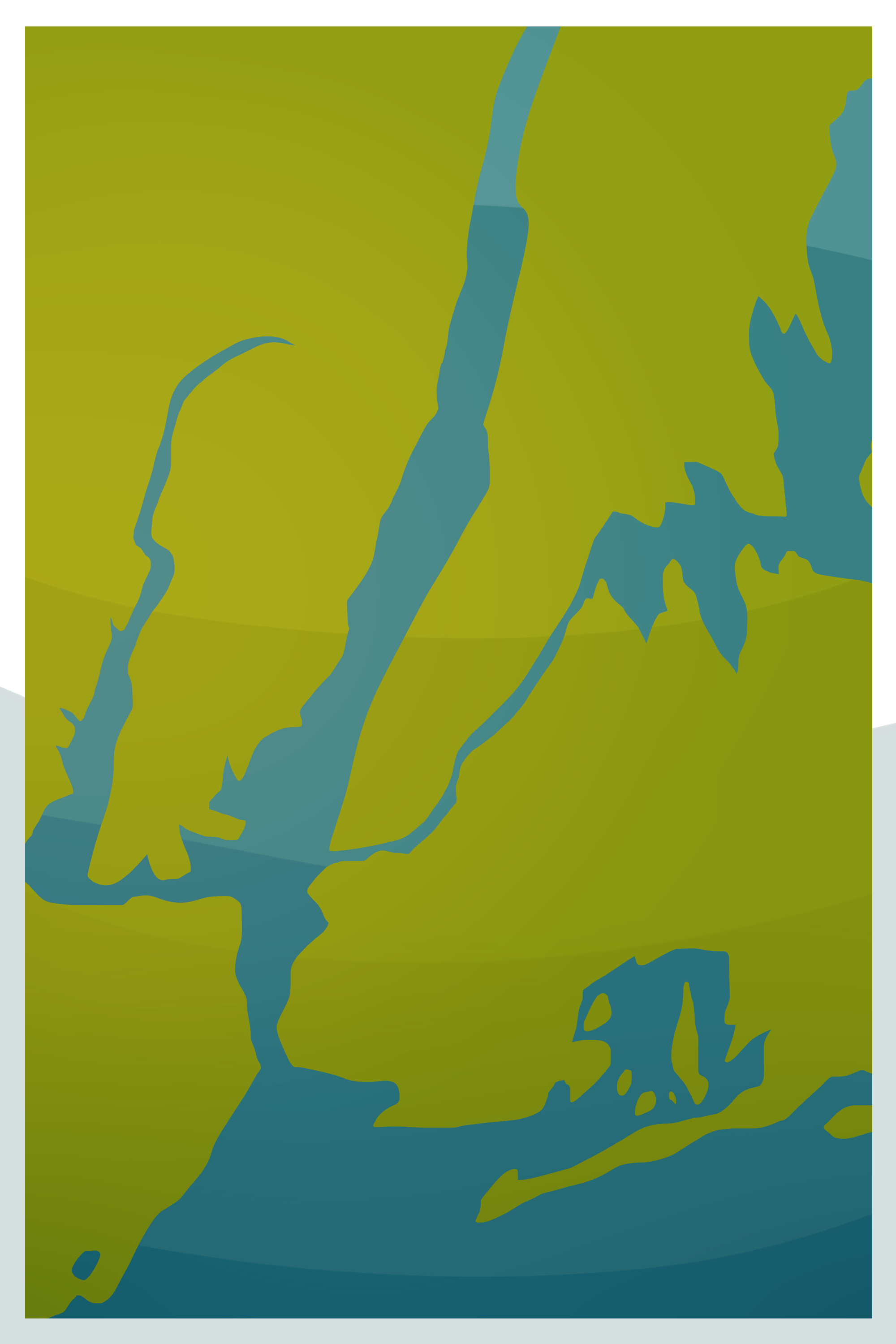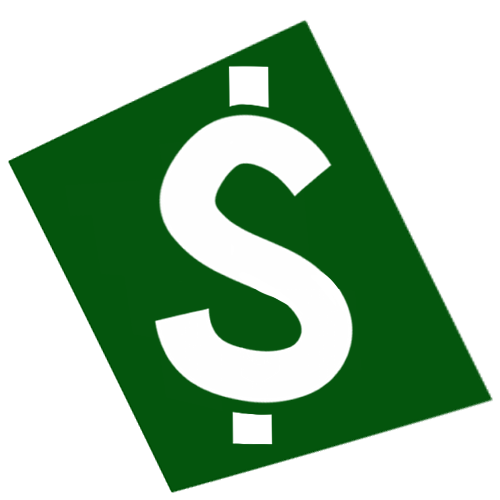 Miscellaneous Sprites & UI
Stylized to match style of previous UI artist.
Sprites illustrated in Paint Tool SAI, Adobe Illustrator, and Adobe Photoshop.
Sprites imported Unity, then functionality implemented in multiple C# scripts.